Beta HcG Quantitative Pregnancy Blood Test
The best value pregnancy testing in London at just £69.85!
An all inclusive price - bypass the Harley Street crowd, go direct and pay JUST £69.85 with NO EXTRA FEES.
Doctor's Referral - Included!
Phlebotomy fees - Included!
Laboratory fees - Included!
Optional GP comments - Included!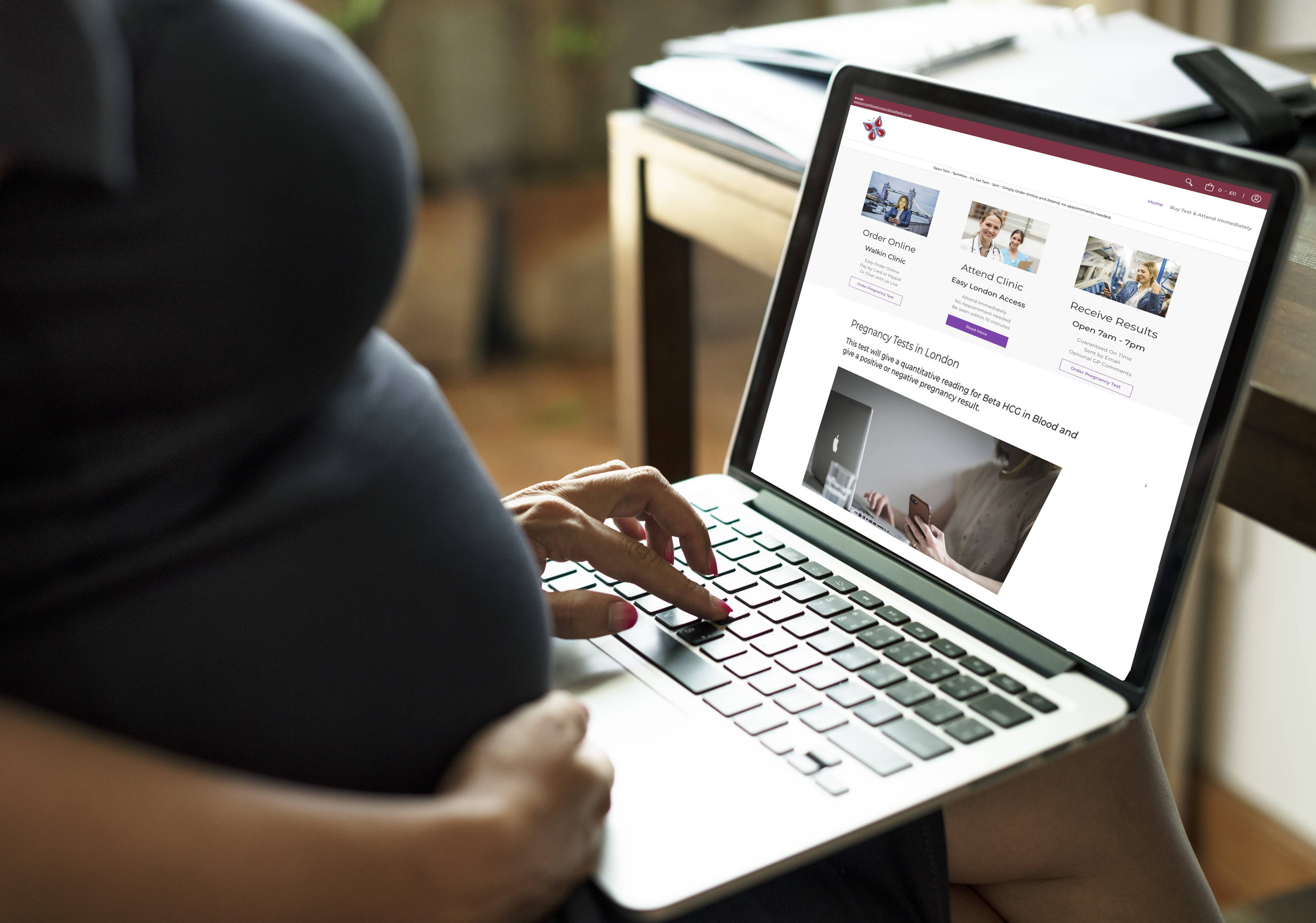 A simple online process from start to finish.

Order Online...

Attend Immediately

Open 7am - 7pm Mon Fri & Sat 7am - 1pm...

We email you your results!
This test will give a quantitative reading for Beta HCG in Blood and give a positive or negative pregnancy result.
We offer a smart three step process to obtaining laboratory quality pregnancy test results in London. It is possible to get your results the same if you attend by 9am Monday - Friday and we endeavour to send you your results as soon as possible after your blood has been taken by a trained phlebotomist.
A Quantitative Beta hCG pregnancy test not only shows if BhCG is present in the blood, but also how much. The results are expressed in IU/L (International Units per Litre) and can be detected by a pregnancy blood test from 11-12 days after conception. As a rule of thumb the BhCG levels will double every 48 hours initially and then every 72 hours.
BhCG levels will peak after about 2-3 months of pregnancy and will then start to decline and stabilise for the rest of the pregnancy. Pregnancy blood test results show beta hcg levels and estimations of weeks pregnant.
As the level increases every 2-3 days many ladies prefer to order two tests to make sure that the level is continuing to rise and that therefore a viable pregnancy is more likely. To order a second test you need to place a separate order.
Your Results are emailed to you in PDF format, or if you prefer, you can receive them over the phone or by post. In the event that we are unable to send a PDF you will receive the result by email. We aim to get results to you Same Day, providing you attend for your blood test by 9am Monday - Friday.
Includes Doctor's Referral, phlebotomy fees, lab fees, results by pdf email attachment and comment by GP if required.
Please Note: Because of the potential for interference with test results, samples should not be taken from patients taking BIOTIN in excess of 5 mg per day until at least 8 hours following the last biotin dose